MPA Braunschweig
We are there for you
The Civil Engineering Materials Testing Institute (MPA BS) in Braunschweig is an independent institute in the construction sector, with a focus on fire safety, structural integrity and the sealing of structures. We offer tests, expert opinions, monitoring, inspection and certification for manufacturers and distributors of construction products and for construction companies.
MPA Braunschweig primarily carries out evaluations and confirmations of the conformity of construction products. We also have substantial experience in the examination and assessment of the suitability for use of structures. This includes concepts for the fire protection of structures and for preservation, as well as expert opinions on fire damage and structural damage.
Collaboration with the Institute for Building Materials, Concrete Construction & Fire Safety (iBMB) of TU Braunschweig is an important part of the comprehensive expert network of MPA Braunschweig. We make significant contributions to the elaboration of technical regulations and are recognised and notified by the German building authorities. MPA Braunschweig is furthermore accredited as a testing and calibration laboratory, as well as a certification body.
Welcome at MPA Braunschweig
When it comes to fire protection, structural integrity of structures, or everything about the sealing of structures – MPA Braunschweig is an acknowledged expert in all these fields. As an independent public institute, MPA Braunschweig performs mechanical materials testing and testing of structural members, as well as tests of the fire behaviour of structural members and construction materials.
We conduct chemical and physical examinations in our own high-performance laboratories and offer monitoring, inspections and certifications of construction products for manufacturers, retailers and construction companies on the basis of recognised technical regulations. The customers come from all over Germany, Europe and the rest of the world. The materials tested by MPA Braunschweig are used across the globe.
The continuous enhancement of technical capabilities and continued investment in further test equipment are an essential part of MPA Braunschweig's strategy, to ensure we are among the most cutting-edge testing facilities for construction, both in Germany and across Europe.
With premises of about 30,000 m² and a floor area of 16,000 m², MPA Braunschweig has become one of Germany's largest testing facilities of this kind in the past 50 years. Beside these external facts, it is above all the interior that enthuses, which is the testing equipment installed inside the building envelope. A total of more than 250 testing devices for a wide range of examinations are available.
Here are some examples of our equipment and the related testing options:
One of Europe's largest wall testing furnaces
Machines for static and dynamic materials testing for tensile, compressive and bending loads ranging from 0.05 N to 30 MN
One of the two wet room test stands in Germany
Façade test stand with smoke analysis
Testing portal measuring 12 x 6 x 6 m for testing loads up to 4 MN, flexibly installable on a span
High-temperature compression test machine with 4 MN testing load
State-of-the-art chemical/analytical testing methods (e.g. scanning electron microscopy, thermal analysis)
Test stand for horizontal separating elements measuring approx. 10 x 5 m, with three-axial mechanical loading
Test furnace for combined tests measuring 4 x 4 x 12 m for fans, fire dampers and ducts
Consistently DAkkS-approved measuring instruments and test equipment
Our own DAkkS-certified calibration laboratory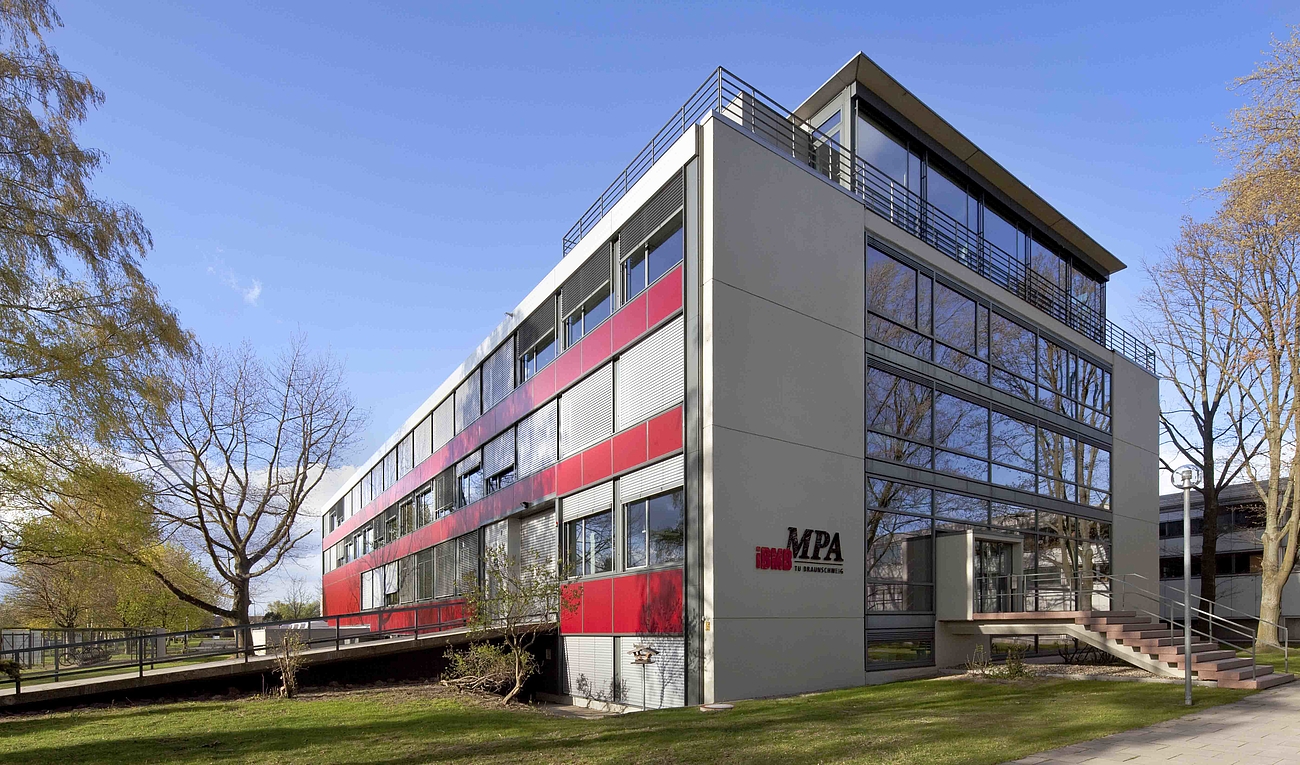 We look forward to hearing from you!