Examination and Monitoring
MPA Braunschweig offers a wide range of on-site services: We perform examinations of structures for you to determine and document the state of construction, structural damage, fire damage or construction defects. In this regard, we offer an independent sampling using state-of-the-art technical devices. We also perform specific monitoring of structures applying the latest measuring techniques. Moreover, we offer monitoring services as an independent partner to ensure and document quality requirements, as well as a wide range of monitoring services for factory production control for a variety of construction products. Please feel free to contact us – and we will find the best solution for you.
Monitoring on construction sites
In some cases, monitoring on construction sites or monitoring of facilities is required. The MPA Braunschweig is active in the following areas:
Monitoring of the production and incorporation of concrete with higher performance and other special characteristics on construction sites (concrete BII or concrete of monitoring classes 2 and 3)
Monitoring of the repair of loadbearing concrete members, whose structural integrity is threatened, in accordance with the "Directive for the protection and repair of concrete members, part 3"
Monitoring of the production and injection of cement mortar in tensioning ducts
Monitoring of the implementation of glued concrete reinforcements in accordance with general building inspection approvals Z-36.1- …, Z-36.12-…
Examinations of structures
Redevelopments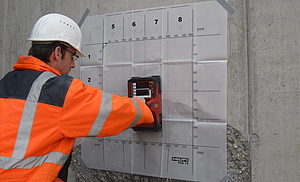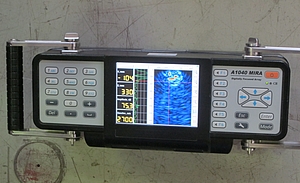 The following play a particularly important role in redevelopments: the recording and assessment of existing structures, the development and assessment of unconventional construction methods, questions relating to the protection of existing structures – in particular in relation to fire protection – as well as the creation of safety and restoration concepts. The MPA Braunschweig offers a high level of competence in all these questions and offers targeted support for their customers.
There can be many reasons why the fire protection or the loadbearing capacity of a building has to be examined. Frequently, sealing issues or health protection play a role when determining whether and how existing structures can be used in future. The MPA Braunschweig has wide-ranging experience in the examination and evaluation of existing structures, e.g. in relation to loadbearing capacity, fire protection, sealing and health protection. Moreover, it can also provide support with renovations.
Structural and fire damage
Due to its technical competence, the MPA Braunschweig frequently carries out on-site examinations in relation to structural and fire damage. In addition to a wealth of knowledge and experience, excellent test instruments are of crucial importance in this respect. The MPA Braunschweig offers both. The examinations and expert opinions of the MPA Braunschweig carry weight, due to their independence and competence. As a result, the MPA Braunschweig also frequently acts as a court expert.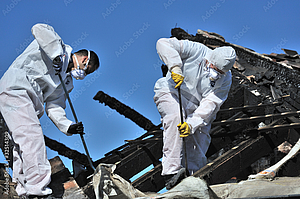 In the event of fire damage to loadbearing structural members or fire damage to entire structures, the question is mostly whether the structural member or structure still has sufficient loadbearing capacity or how this can be re-established through renovation. The MPA examines the fire damage on-site, takes samples for further laboratory tests if required, and provides an assessment of the remaining loadbearing capacity of the structural members or the structure based on the findings obtained.
The MPA Braunschweig also carries out expert examinations of structural damage caused by ageing, the elements, or other influences which could have an impact on the loadbearing capacity (resistance) or structural integrity.
Monitoring of structures
Targeted monitoring of new and existing structures
Older structures or structures requiring renovation are not always extensively renovated straight away, or even considered for demolition.
However, such structures are frequently monitored using modern technologies, in order to be able to react quickly when they reach a state that might endanger people or traffic.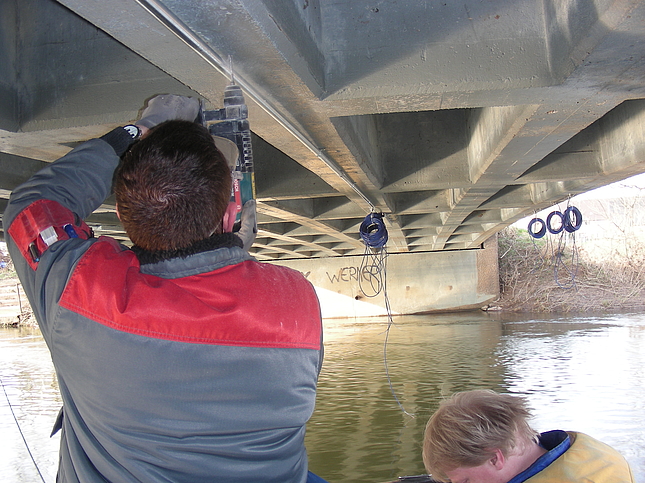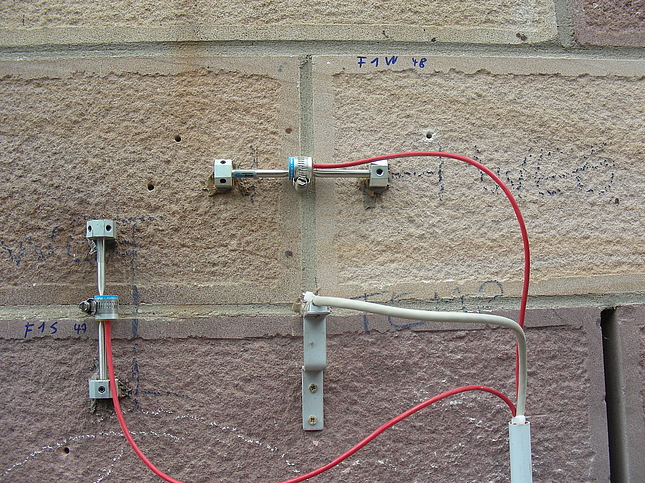 The MPA Braunschweig specialises in the installation of such monitoring equipment as a complete solution. Targeted monitoring is becoming increasingly important, not only for existing, but also for new structures. Measurements starting during the construction phase and continued into the operational phase are used as the basis for conclusions on the accuracy of load assumptions which were made during the design phase. This is of particular importance if there are some uncertainties about the interaction and loads of the individual structural members in difficult building geometries.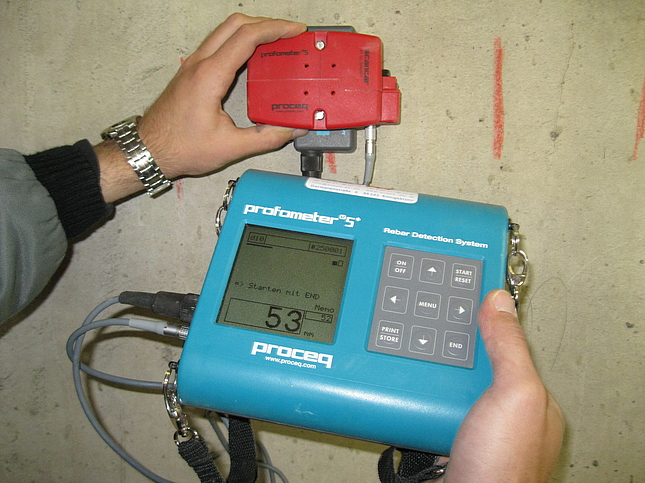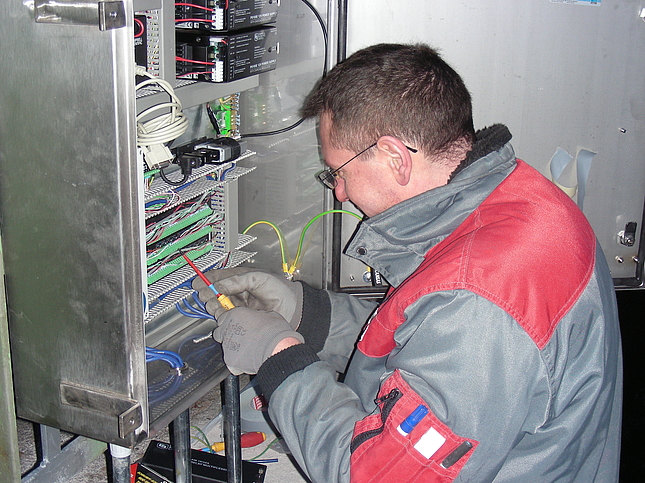 Based on the knowledge gained from these measurements, it may be possible to find more cost-effective solutions for the supporting structures of subsequent, but similar buildings. The MPA Braunschweig designs each measuring programme in accordance with customer requirements. The selection of sensor and data recording technology is individually tailored to the measurement task.